Themes allow you to quickly and easily change the look of a Diagram. Maybe you would like to use one set of colors to print your Diagram and another to view it. Themes let you do that and much more in a single click. Any of the visual characteristics of the Diagram can be changed by the Theme. Themes do not effect the content of the Model, just its display.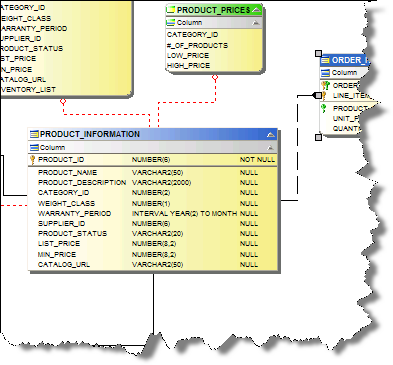 A Diagram using the default Theme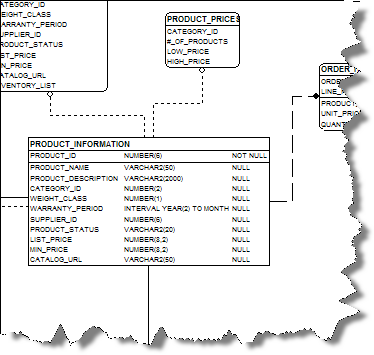 A Diagram using the Printer Friendly Theme
Just select a Diagram object and set its Theme on the Diagram Property Page.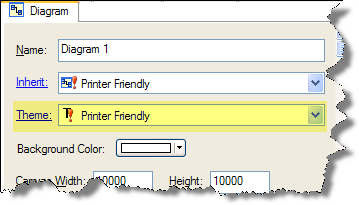 To change a Diagram's Theme, simply select the Diagram and then select the new Theme.
A Theme is simply a collection of Templates that should be applied to a Diagram's displayed objects. i.e. when a Theme is applied to a Diagram, it will change the Templates that the Graphic Objects and the Diagram inherit their properties from. It sounds complicated, but its very easy to use.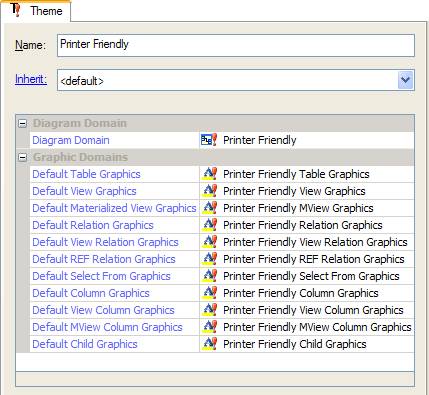 The Theme Property Page
By default, a Diagram only has a Default Theme and a Printer Friendly Theme, but you can easily add others or copy/paste them from another Model. Keep an eye on the ModelRight Downloads page for sample Models with Themes that have been contributed by other users.
Themes are not to be confused with Windows Skins and Styles under the Window menu. Windows Skins and Styles effect how the Windows frames, borders and titles are drawn, but not how objects inside a Diagram are drawn.